Savina sofa
Savina sofa
The new Savina sofa, designed by Victor Carrasco, conveys great freedom of form and function, creatively materializing the evolution in our lifestyle and the growing stream of hybrid spaces.
Copa Soft
Meet the new Copa Soft, with a silhouette that is even more comfortable, inviting and enveloping for the collection of wide and finely balanced collaborative seats designed by Ramos & Bassols.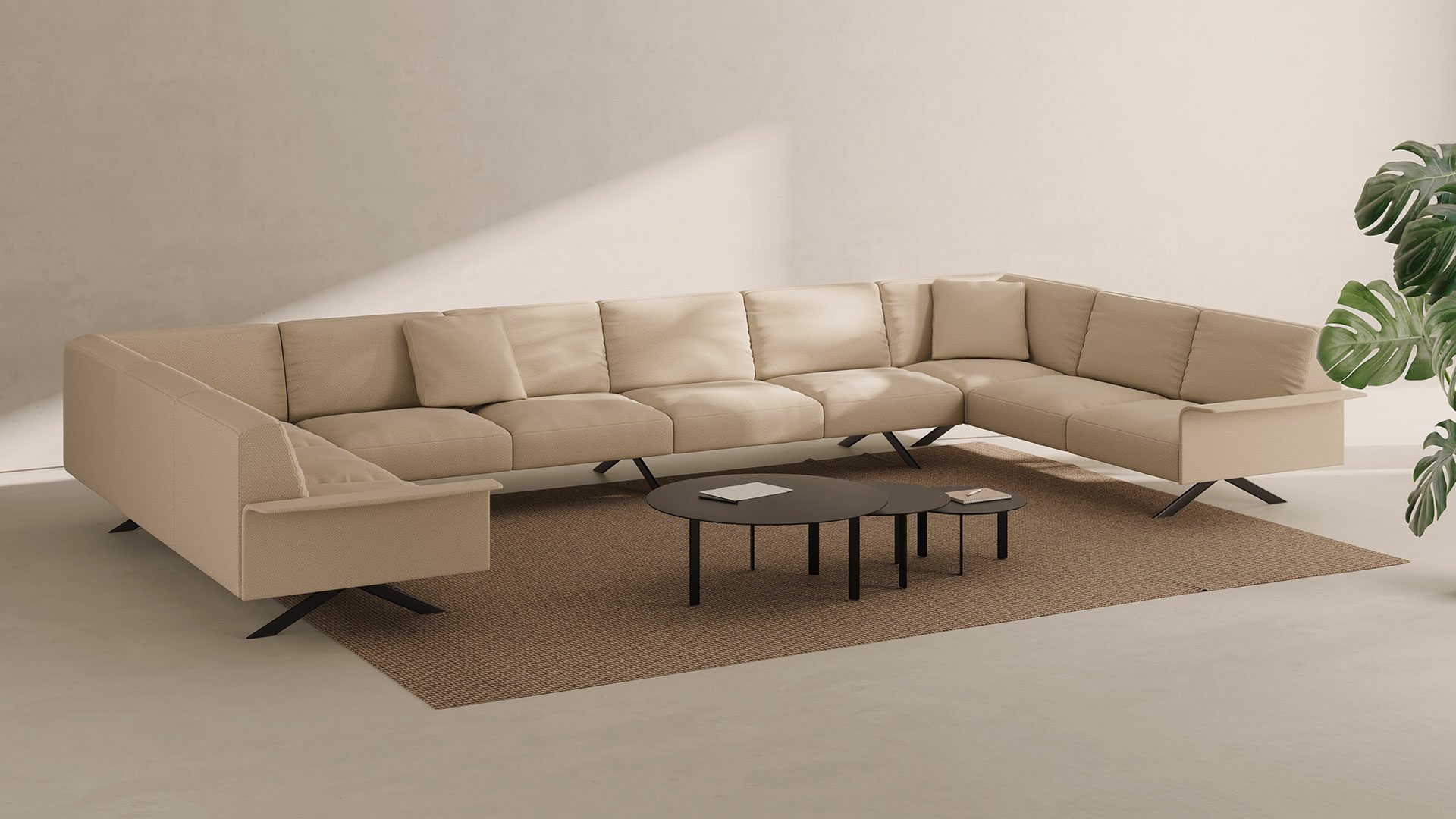 Sistema Legs Corner
Comfortable and functional corner sofa, perfect for spaces with big proportions. Social seating is sorted thanks to Sistema's generous proportions and comfortable layout.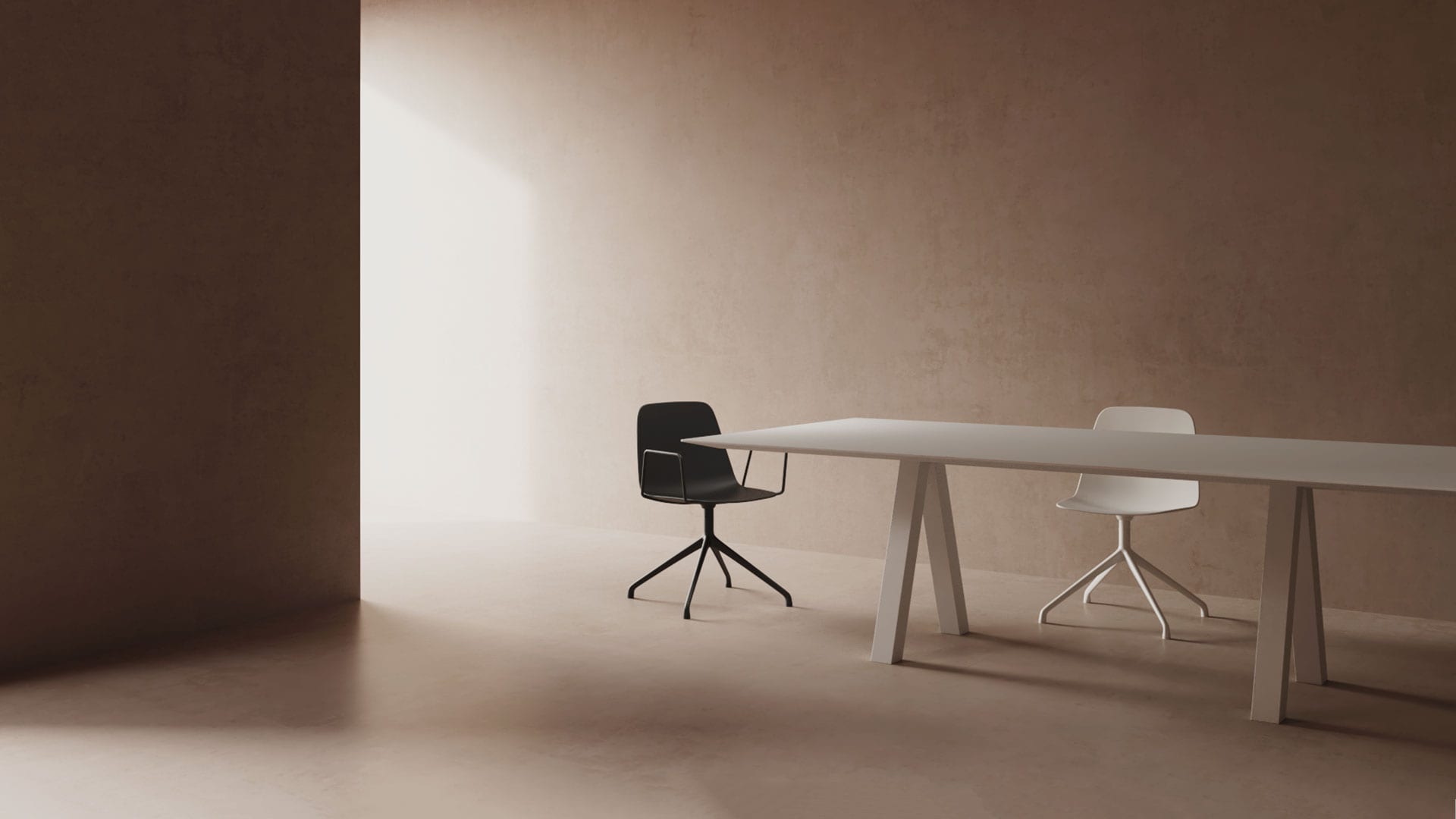 Maarten Plastic
Recyclable polypropylene chair, convenient for meeting rooms, modern restaurants, desks or shared spaces.
The Collaborative Outdoor
Viccarbe Collaborative Outdoor is raised to foster collaboration, productivity, creativity, observation, inspiration, and the personal growth of our teams, connecting us to nature and bringing back our cultural roots.
Mix&Match
Play with our Configurator to find the best composition for Sistema sofa to fit your project.
Aleta
Upholstered chair designed by Jaime Hayon, thought for collaborative workspaces, public spaces, restaurants, and private use. An elegant chair that adds character to any room.
Trestle
Minimalist table designed by John Pawson. Thanks to its multiple possibilities and dimensions, it is the best option for offices, restaurants and homes.
Designing to promote circular economy
Meet Funda, our most successful attempt to apply sustainability into design.
Ears, the contemporary chair which is an ode to designs from the 70's. Its sinuous shapes make the chair by Piero Lissoni a true icon.
Season Pouf
Versatile poufs available in multiple sizes, adding a touch of color and functionality to any space. Include hidden casters and electrification options.
Quickship
Discover our coveted selection of products with Fast Expedition, from the Mediterranean into your project.
Maarten
Functional table with a minimalist design, for use in any space and situation. Maarten enables infinite compositions due to the multiple finishes and dimensions available.
Solar table
A disruptive swivel table concept, designed by Marc Krusin, that leads to new ways of working and collaborating for both Indoor and Outdoor scenarios.
Burin
The sculptural table designed by Patricia Urquiola is ideal for offices, restaurants, collaborative spaces and contemporary homes.
Quadra
Chair with a curved wooden board and metallic structure designed by Mario Ferrarini. A convenient option for projects that require great functionality and durability over time, also allowing it to be stacked in large quantities.
With an enveloping backrest and a seat of generous proportions, the Copa chair adapts to any space, guaranteeing great comfort.
Torii
The minimalist bench stands out by its polyvalence and use, being the perfect choice for collaborative spaces, offices and waiting rooms.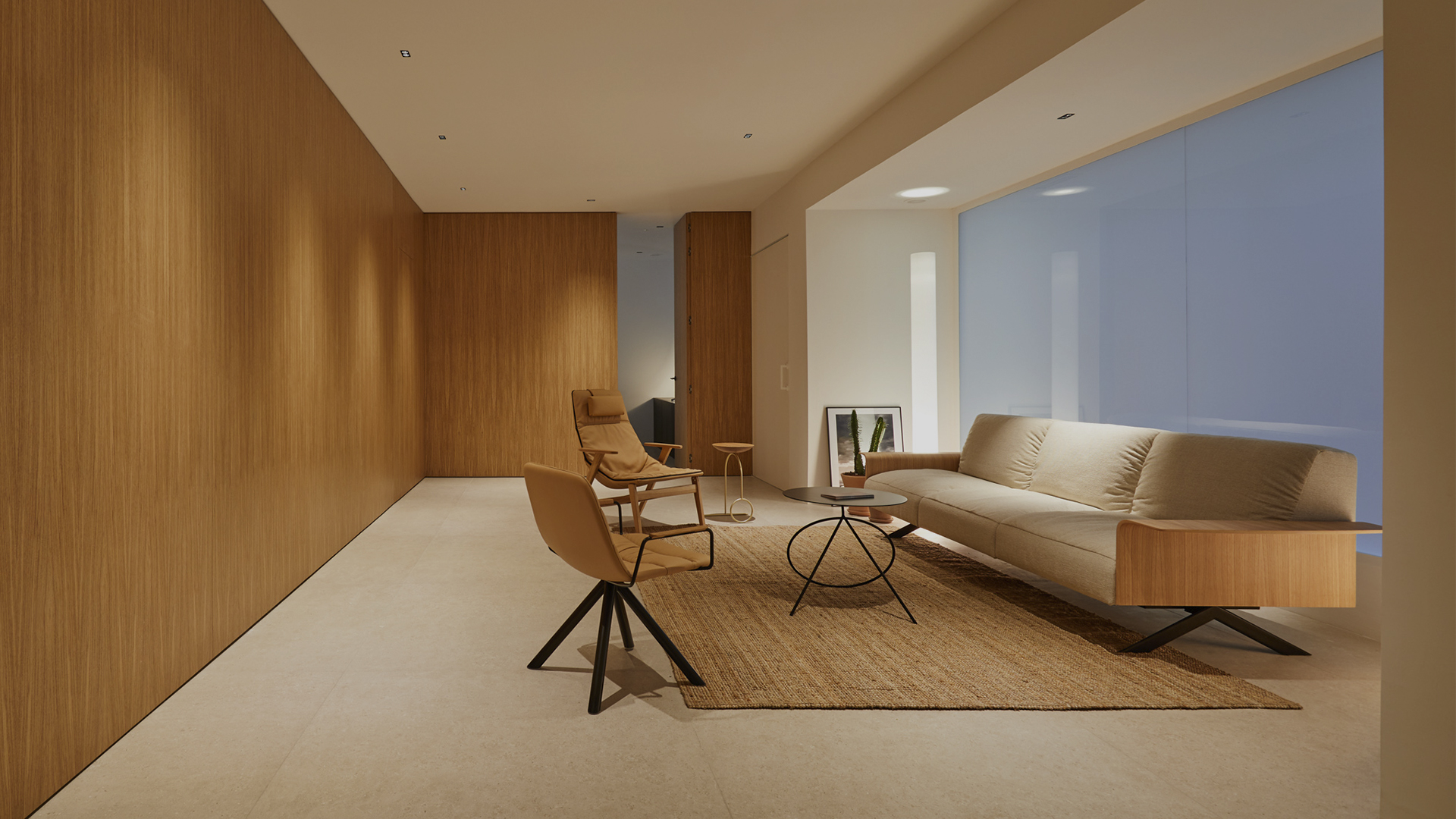 Mediterranean Collaboration
BORSO New Headquarters.
As it happens at the front of a boat, these pieces made of solid oak wood emerge gently from the wall, becoming an exercise of reflection on art and functionality.
Season Sofa
Our new modular sofa consits in three modules that can create different compositions, ideal for common spaces and collaborative areas.
The Klip stool is available in several finishes, bases and upholsteries. Great for restaurants, bars, collaborative spaces and halls.
Window
A collection of coat racks and umbrella stands, inspired by Donald Judd's minimalist sculptures.
Designed in the sun
We manufacture contemporary furniture for collaborative spaces.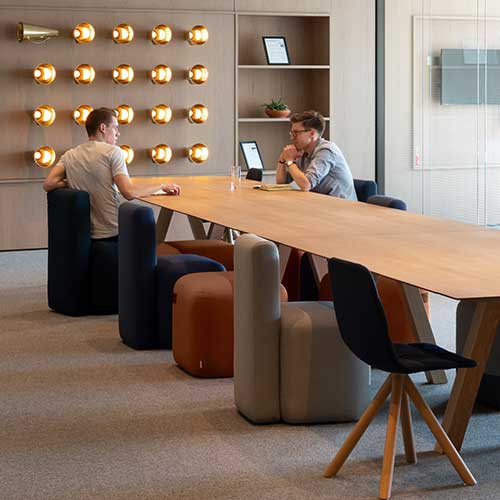 Get inspired with our latest office projects and collaborative workspaces.
Contract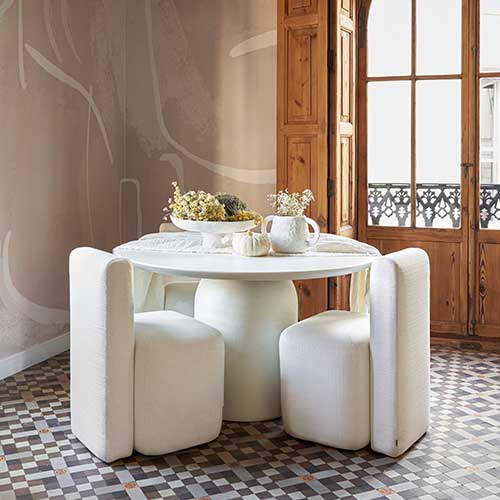 Wander through the uplifting interiors in restaurants, bars, hotels and shared spaces.
Hospitality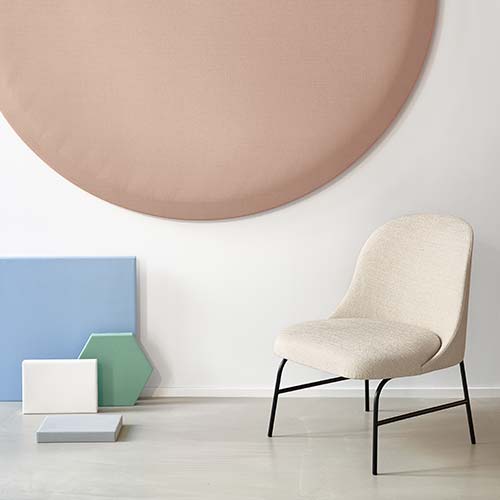 Discover our selection of striking shops, airports and other retails scenes.
Retail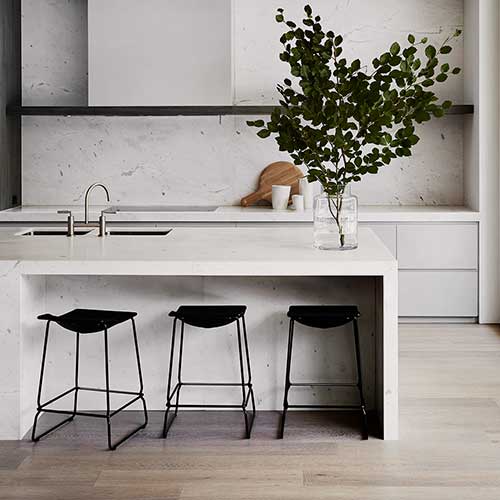 Take a look at our compilation of spiring homes and residential projects.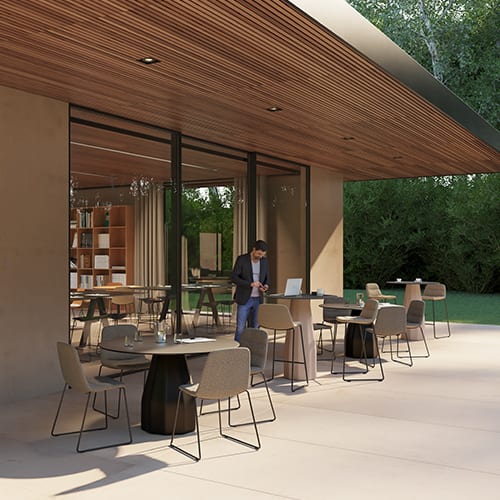 A collection raised to foster teamwork and appreciate the alfresco area as an extension of the workspace.
Outdoor




Professional Area
Enjoy free access to project planning documents, including exlusive imagery, technical data and 2D, 3D, Revit and BIM files.
Кровать Fimes Soft
Белая кожаная кровать Soft, артикул 3290.
Модель двухспальной кровати Soft представлена с мягким изголовьем. Кровать на ножках цилиндрической формы, без изножья. Также кровать может быть на основании (без ножек) — версия Soft Plus.
Длина 173 см
Глубина 218 см
Высота 102 см
Высота основания 29 см.
Отделка: белая кожа, артикул 11759
Прикроватная тумбочка, укомплектована системой BLUMOTION для мягкого открытия и закрытия ящиков.
Длина 55 см
Глубина 50 см
Высота 42 см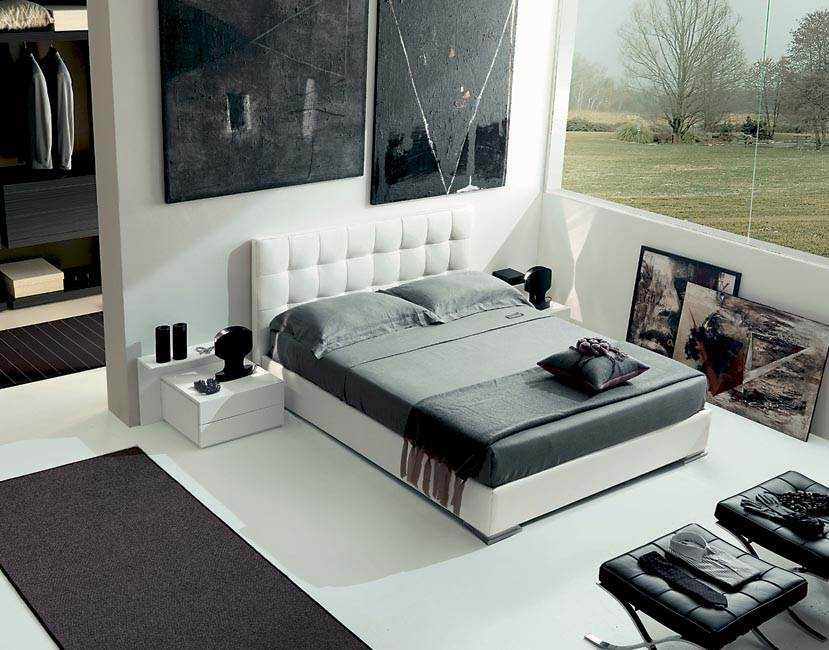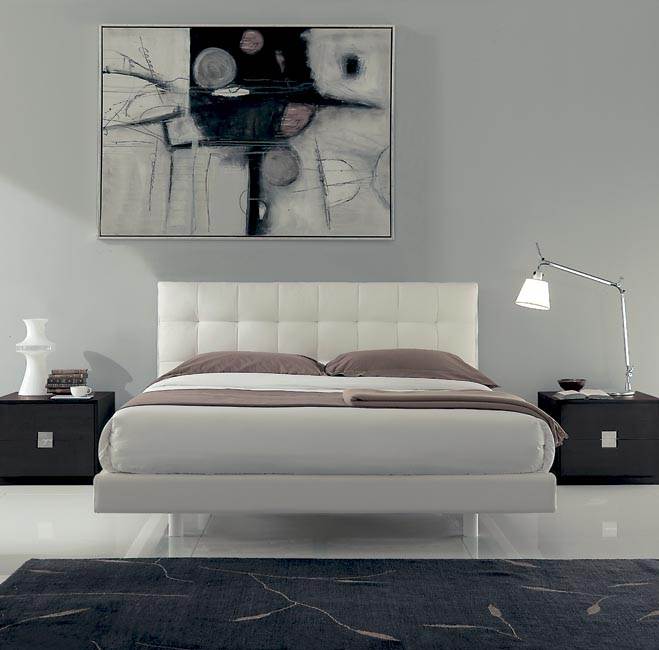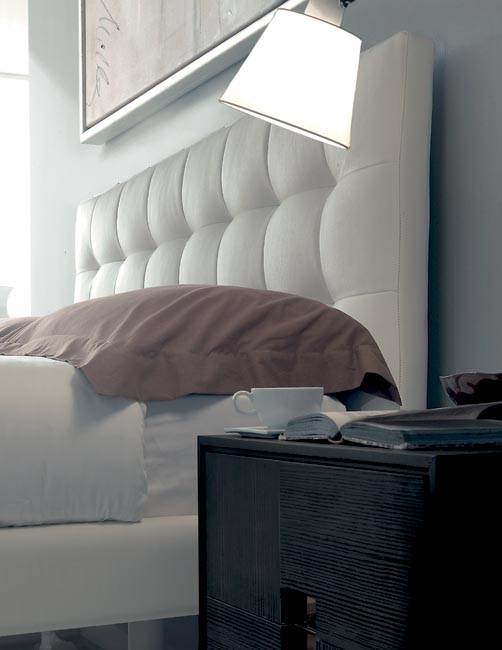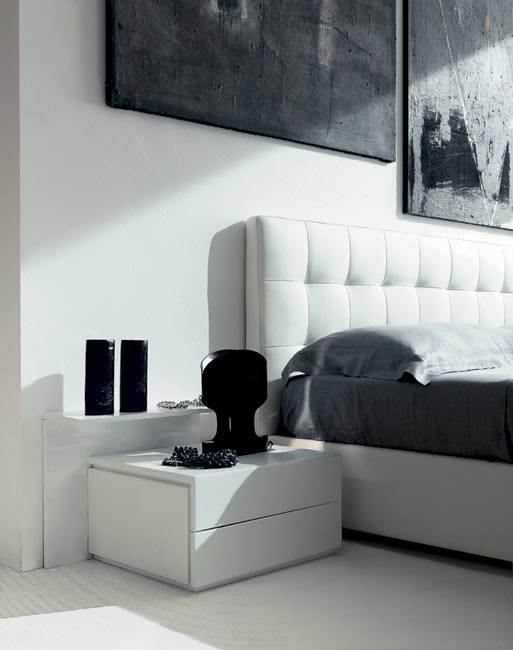 Фабрика Fimes Фабрика мебели Fimes
Компания Fimes родилась в 1947 году. Сегодня основным направлением деятельности компании является производство мебели для спален.
Fimes всегда стремится к новизне в дизайне и технологических решениях. Но вместе с тем соблюдает традиции качества и культурные ценности прошлых лет.
Компания использует современные технологии, что помогает достичь высокого уровня качества. Fimes изготовляет мебель из прочных материалов с высоким умением, что обеспечивает ее надежность и долговечность. Каждый предмет мебели при выпуске получает сертификат качества.
Коллекция Кровати В салоне-магазине «Знак Ответа»:
Осуществить оплату наличными в рублях можно в нашем салоне по адресу:
Москва, Дмитровское шоссе,
дом 110, стр.3
При получении товара при доставке:
Возможен только для г. Москва и МО и при условии, что Вами внесена предоплата в размере не менее 10% от суммы заказа. Предоплату вы можете внести приехав в наш салон, перечислив необходимую сумму на наш расчетный счет или воспользоваться бесплатной услугой "Выезд курьера".
Заказ товара на сайте интернет-магазина www.znakotveta.ru осуществляется круглосуточно.
Предлагаемый для покупки товар Вы найдете, просматривая наш Каталог, в котором Вы можете самостоятельно ознакомиться с демонстрируемыми товарами и информацией о них, а так же выбрать и приобрести необходимые товары с доставкой в указанное Вами место.

С физическими лицами:
Оплата по выставленному счету банковским переводом.
Оплата по распечатанной квитанции в любом из банков.
Оплата заказов из регионов, принимаются только по безналичному расчету.
Товар, имеющийся в наличии на складе, оплачивается 100% предоплатой.
Товар со сроком поставки от месяца и больше оплачивается в размере от 70% до 100% на ваше усмотрение.
С юридическими лицами:
Оплата производится по выставленному счету нашей бухгалтерией, для этого Вам необходимо выслать реквизиты организации нам на почту znakotveta@bk.ru
Оплата производиться через систему автоматического формирования счета в корзине покупок на нашем сайте. Для формирования счета Вам необходимо при оформлении заказа в корзине в поле "способ оплаты" выбрать пункт «безналичный расчет юридическим лицом» и в появившемся поле «реквизиты» добавить ваши данные.

Оплата по банковским картам
Оплата по кредитной карте возможна у нас в салоне.
Оплата по кредитной карте возможна через корзину на нашем сайте. После нажатия кнопки "отправить заказ" вы будете переведены на защищенный шлюз системы Platron, через который следуя инструкциям вы сможете оплатить покупку.
Мы принимаем к оплате кредитные карты всех банков!
Стоимость доставки
от 2500 р. до 5000 р. до подъезда (в зависимости от объема заказа)
Без грузового лифта (за этаж)
Стоимость вывоза упаковочной тары
С подробными условиями доставки можете ознакомиться в разделе Доставка.
Покупка товара на заказ
Чтобы приобрести понравившийся товар на заказ, необходимо:
согласовать с менеджером комплектацию и варианты отделки выбранной модели;
пригласить специалиста компании для произведения замеров;*
утвердить эскиз будущей мебели;*
дождаться утверждения эскиза фабрикой (подтверждается возможность производства предмета мебели в соответствии со сделанным проектом);*
подписать договор;
внести предоплату.
Весь процесс занимает немного времени. Принявший заказ менеджер контролирует его с момента обращения клиента до минуты поставки и сборки.
Часть товара, представленного на сайте, доступна для отправки покупателю со склада в Москве. Его доставка занимает всего несколько дней. Остальные модели мебели поставляются с итальянских фабрик на заказ. В этом случае сроки доставки варьируются от 30 до 120 дней.
* Если мебель, например кухня или гардеробная, делается на заказ, по индивидуальному проекту.
Nordstrom's Black Friday Deals Are Here Early — Here's What's Worth Shopping
Catching cashmere while it's on sale is one of the most satisfying shopping wins — especially when it's by Nordstrom's in-house label which is known and loved for its high-quality styles mixed with comparatively affordable prices. This luxe-looking turtleneck number is currently knocked down to under $100 and comes in 11 other crowd-pleasing colorways.
Marc Fisher LTD Fargo Waterproof Boot $135 $81
Chelsea boots with a lug-sole twist. These Marc Fisher LTD favorites rose to top-shopped fame over the summer as part of Nordstrom's Anniversary Sale and now they are back down to an under-$100 steal. We'd call the best-selling sale style exactly what your fall and winter closet is missing, equally good for stomping on city streets or country roads.
Zella Restore Soft Pocket Leggings $65 $48.75
Lounge in style and comfort with these bestselling Zella leggings. With 500+ reviews and a 4.7-out-of-5-star rating, Nordstrom shoppers can't stop raving about these must-have bottoms.
Hanky Panky Low Rise Lace Thongs $22 $16.50
Hanky Panky's nice-looking but still very comfortable thongs are a deal worth scoring when the opportunity presents itself — these pretty butt-flossers cost a pretty penny. Right now you can nab a pair for 25% off.
True & Co True Body Lift Bra $58 $29
Everyone can always use a new unlined bra in their closet. This buttery-soft and supportive one from True & Co is half-off and top-rated. And if you're looking for some wired bras, Nordstrom has plenty of those on sale as well.
Thread & Supply Double-Breasted Peacoat $58 $39.90
This peacoat from Thread & Supply has over 2,000 reviews with 4.3 out of 5 stars. We're not kidding. Effortless, this coat will add a flair of style to any simple fit.
Beauty Early Black Friday Deals
Mario Badescu Full-Size Drying Lotion, Face Mist & Lip Balm $33 $19.55
R29 readers (and the rest of the internet) love Mario Badescu's sensitive-skin-friendly essentials. This currently discounted bundle of its best-selling rosewater facial spray, breakout-fighting drying lotion, and nourishing rose lip balm is stocking-stuffer perfection.
UOMA Beauty Black Magic 'Coming To America' Good Morning Zamunda Eyeshadow Palette $29 $14.50
Great news: this limited edition UOMA Beauty palette is half-off and going fast. The mix of colors lets you create a bright and bold look or a more daytime neutral eye, all in one compact palette.
Maison Margiela Replica Candle Trio $85 $72.25
This 15%-off travel-sized candle trio will make a lovely holiday gift featuring three sumptuous and iconic scents crafted in France: By The Fireplace, Lazy Sunday Morning, and Bubble Bath.
Briogeo Healthy Hair Wonders Set $49 $39.20
A four-piece kit of Briogeo's fan-favorite clean and natural haircare products for 20% off! Included in this gift set is a full-size Farewell Frizz Rosarco Milk Leave-In Conditioning Spray, travel-size Be Gentle, Be Kind Avocado + Kiwi Mega Moisture Superfood Hair Mask, travel-size Don't Despair, Repair! Strengthening Treatment Oil, and a full-size Don't Despair, Repair! Deep Conditioning Mask.
Home Early Black Friday Deals
Our Place 3-Piece Kitchen Knife Set $170 $95
I'm sure you've heard of the Always Pan and its major sale right now — but you may not know you can also snag some deals on the brand's other kitchenware favorites at Nordy's early Black Friday Sale. This 44% off knife set is a favorite of our Lifestyle Writer, Alexandra Polk, who describes it as sharp, lightweight, stylish, and «extremely beginner-friendly and optimal for small spaces.»
An exclusive look inside the new Heaven by Marc Jacobs zine
LA photographer Elisa Sue Young Park talks us through the collaboration.
Photography Elisa Sue Young Park
When Marc Jacobs launched Heaven in 2020, a whole generation of nostalgia-loving fashion fans ascended to a higher plane. A "world within our Marc Jacobs world" (as the designer himself called it), Heaven draws upon the spirit of subcultures and recontextualises them into something new and very exciting. With visionary art director Ava Nirui at the helm, a dreamy store in Los Angeles and campaigns starring PinkPantheress, Beabadoobee and Bella Hadid, the brand lives up to its name 100%.
Heaven's AW21 collection — which Ava describes as "a jumbled teen closet consisting of all of your favourite treasures in one place" — features imagery from Sofia Coppola's The Virgin Suicides and is already some of the most coveted fashion on resale sites. To celebrate its release, Ava called on photographer Elisa Sue Young Park (who works in the Heaven store alongside a talented bunch of creatives) to make a limited edition zine. The Heaven zine includes photographs of her best friend Enya Umanzor, boyfriend Christian Leave and coworker/fellow photographer/muse Jester Bulnes; alongside a series of self-portraits, commissioned artworks and interviews.
"I admire Elisa's curiosity and dedication to research," Ava says. "Her work feels so authentic, and I love how she celebrates her friends and community through her photography. We had the idea to create a limited edition Heaven zine with contributions from Elisa's close circle, with the hope it would feel very sentimental and collectible. We work with Climax Books to curate special magazines and books in our LA store, and we have an amazing Bookmarc location in Tokyo, so the zine slots into these Marc Jacobs locations perfectly."
We spoke to Elisa about the zine, taking inspiration from her prized collection of 90s Japanese photo books and her ever-growing obsession with exotic pets.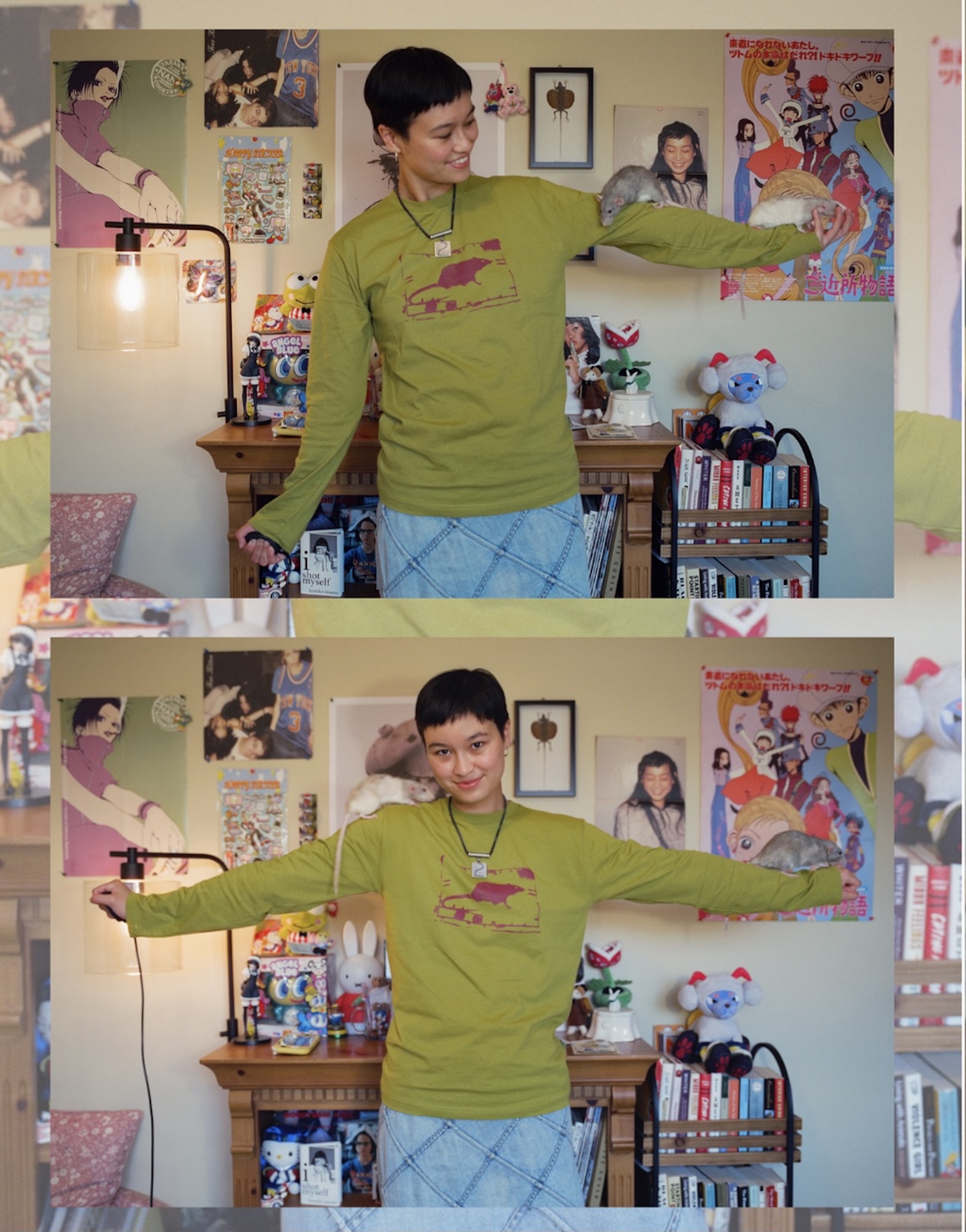 Elisa, when you think of heaven what do you think of?
When I think of heaven, the song "In Heaven" by the artist Japanese Breakfast is the first thing that comes to mind. I just saw her live earlier this week and that song had me bawling my eyes out — ha! Also the song "Just Like Heaven" by The Cure, it's one of my all time favourites!
The images in your zine explore familial love, platonic love, romantic love… your 'note to self' details that this thread only made itself apparent during the creative process. What had you set out to do? What was the brief?
I went into the project not allowing myself to be cornered by too definitive of a theme. Ava really allowed me the creative freedom to do whatever I wanted so my first instinct was to capture my friends, family and peers — most of whom are artists themselves.
The zine is my first ever printed photo work, which feels surreal as an avid photo book collector that cherishes physical mediums. I wanted it to serve as an homage to some of my favourite photo books, most of which are diary-esque snapshots of life, though I still sought to retain a cinematic quality to the images. One of my main references that lends to the nostalgic ethos of Heaven is this fantastic series of 90s hardcover Japanese photo books that I own, which individually features the works of Hiromix (in Oh My Lover) and Sofia Coppola (in LAX). The books include some epic self portraits of Hiromix and an ever-so casual portrait of Kim Gordon, both of which are accompanied by a curated CD playlist. Ava actually found me the third photo book to this series!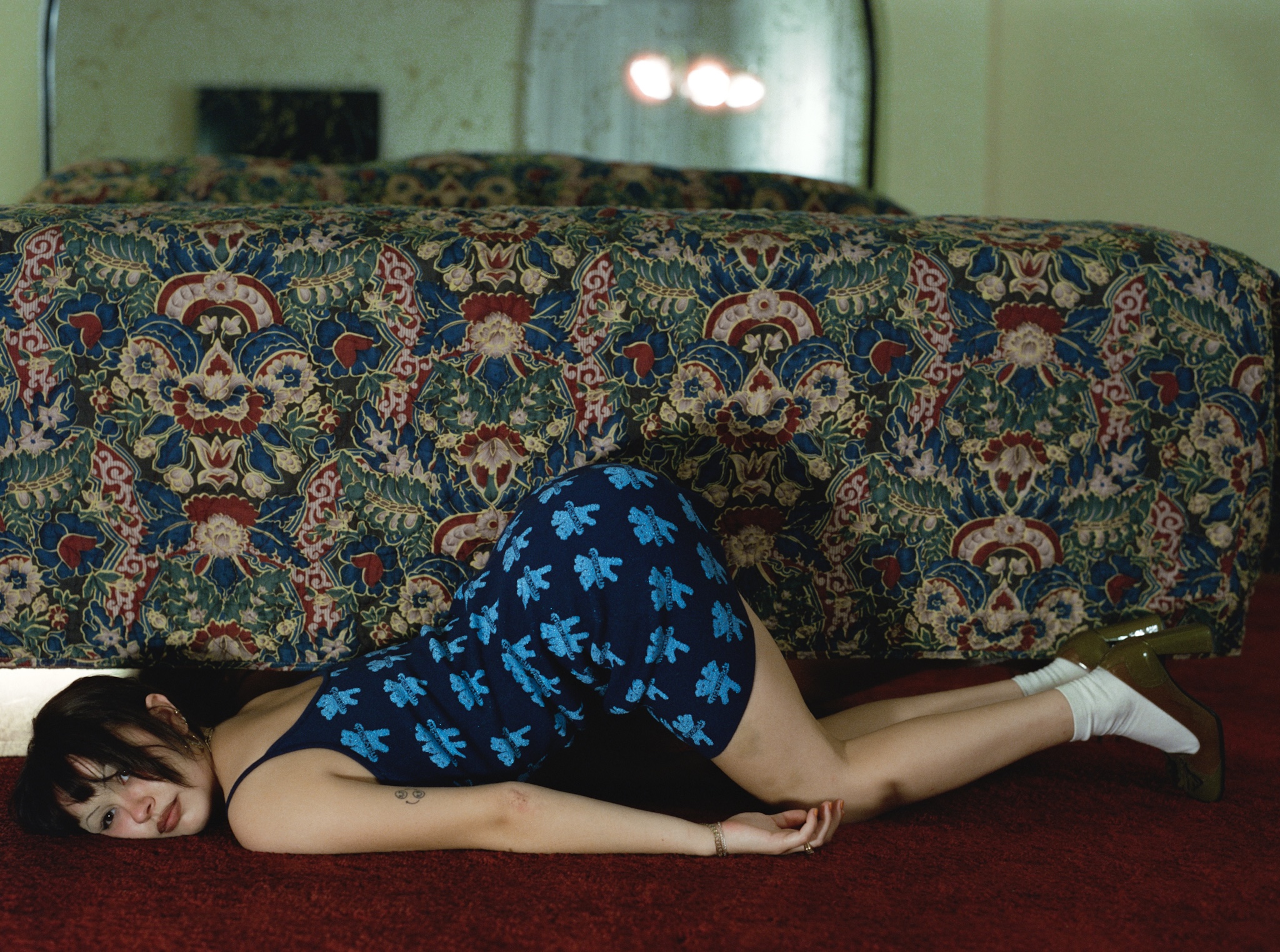 There are a number of different mediums used across the project – is there a shoot or element that means the most to you?
I mostly shoot on medium format though I do delve into some 35mm in the zine. As for the other mediums throughout the project, I asked several of my peers to contribute their visual art which included a nostalgia-themed comic highlight featuring some of my favourite female illustrators (Nathalie Nguyen, Lila Doliner, Noelle Lee, Yui Fukunaga) as well as personal diary sketches from my close friend, Enya Umanzor.
My favourite shoot from the project had to be with Enya. Jester styled the shoot by mixing in pieces from Enya and I's personal closets and Enya did her own makeup. It's always an empowering feeling when you're working in a collaborative space where you feel completely seen and heard. Enya is someone who possesses a natural aptitude to convey both the theatrics and confidence that is necessary for me to capture a more fantasised image.
I also think the 'note to self' and short inscribed anecdotes that accompany the photos helps to both personalise and contextualise the project as a whole, and I'm particularly proud of the sincerity expressed in those written sentiments.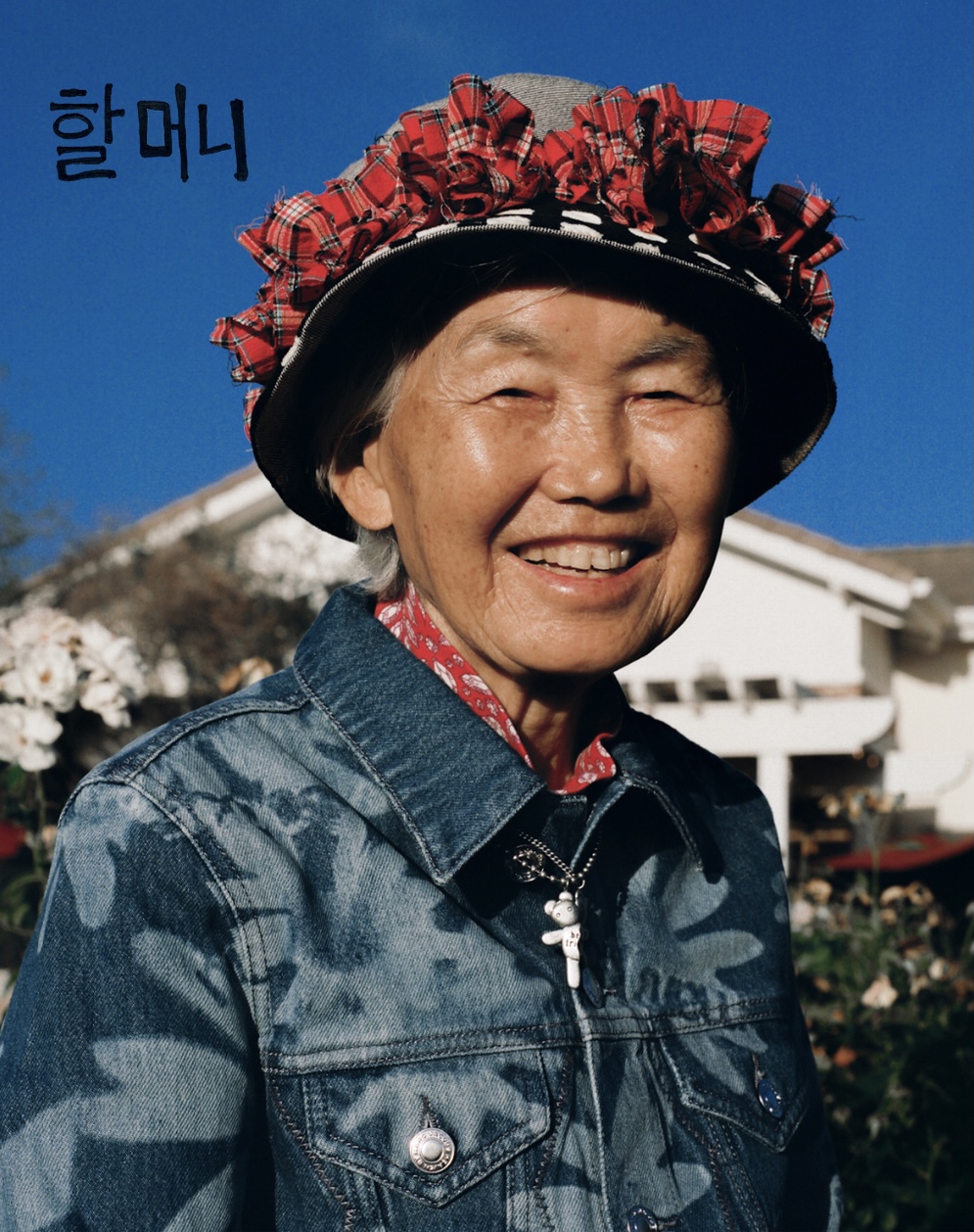 The shot of your smiling grandmother wearing Heaven is so beautiful. What did she think of the project and your portrait of her?
I visited my Halmoni in San Diego for the shoot, though I'm still not entirely sure she understands what a zine really is — ha! But she absolutely adored the outfit I picked out for her and it was refreshing to photograph a more youth-orientated line on an older relative. The shoot was largely inspired by a street style photo book called Chinatown Pretty which chronicles fashionable seniors who reside in various Chinatowns across the country. I wanted her to be decked out in Heaven and fulfil my Korean Ajumma fantasy!
In your conversation with Anna Sui, you discuss the relationship between music and fashion. I was wondering if and how music influences your work?
Music informs a lot of my work and influences — I definitely have a soft spot for musicians! My boyfriend, Christian Akridge, who is pictured with me on the cover of the zine, is a musician and common photographic subject of mine. My first dive into film photography was initially through concert photography, as I had always dreamed of photographing my favourite female-led rock bands.
Anna's connection to music is fascinating as she has been a peer and collaborator for some of the most legendary musical tastemakers of the 70s-90s. Anna even sent me the actual vintage T-shirt she had mentioned in our interview which featured artwork that James Iha had originally drawn for a single cover — I will definitely cherish it forever!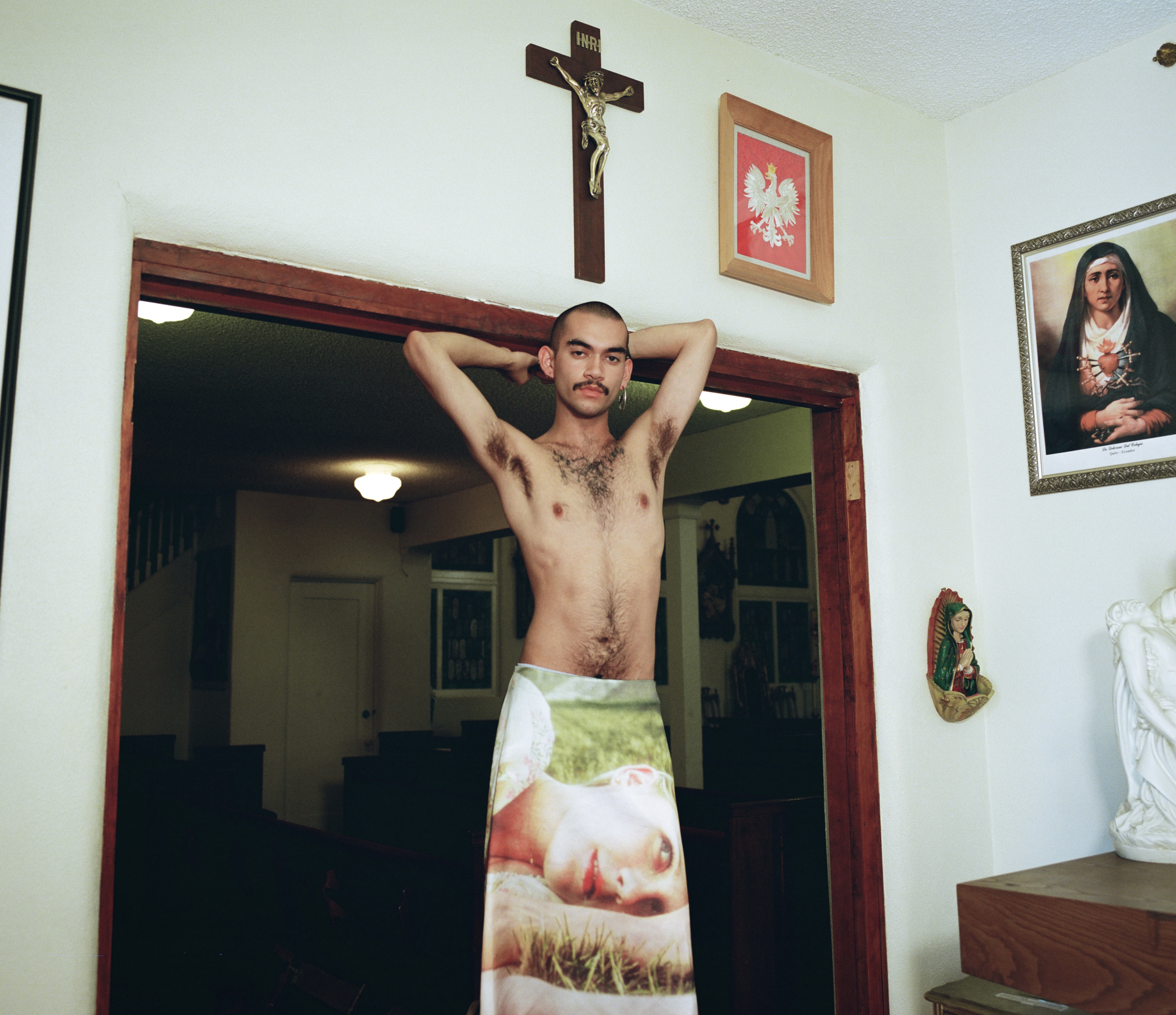 The zine includes a number of self-portraits. Does stepping in front of the lens feel natural to you or take some courage?
When I was 14 years old, I signed with a local modelling agency in Seattle and a couple years later I ended up signing with larger agencies in Los Angeles and Miami. I never even got close to being comfortable in front of the camera and quit agency modelling altogether once I reached my later high school years. I felt pretty dejected by the notion of posing under the guise of an adult woman while still very much feeling and being a literal teenage girl.
Now as an actual young woman, taking self-portraits serves as a means to reclaim a sense of self-ownership and assurance in my visual likeness. Having full control over the lens while simultaneously being the subject is a rewarding and empowering task. Modern social media use has undoubtedly ushered in a generation of young people who share an obsessive affinity for self-documentation. What could be more apt than taking some extravagant medium-format selfies? I love to play on those countering notions of self-awareness and self-obsession.
There are also so many female photographers that motivate my own exploration into self-portraiture; Pixie Liao, Yurie Nagashima, Nan Goldin and Nadia Lee Cohen to name just a few.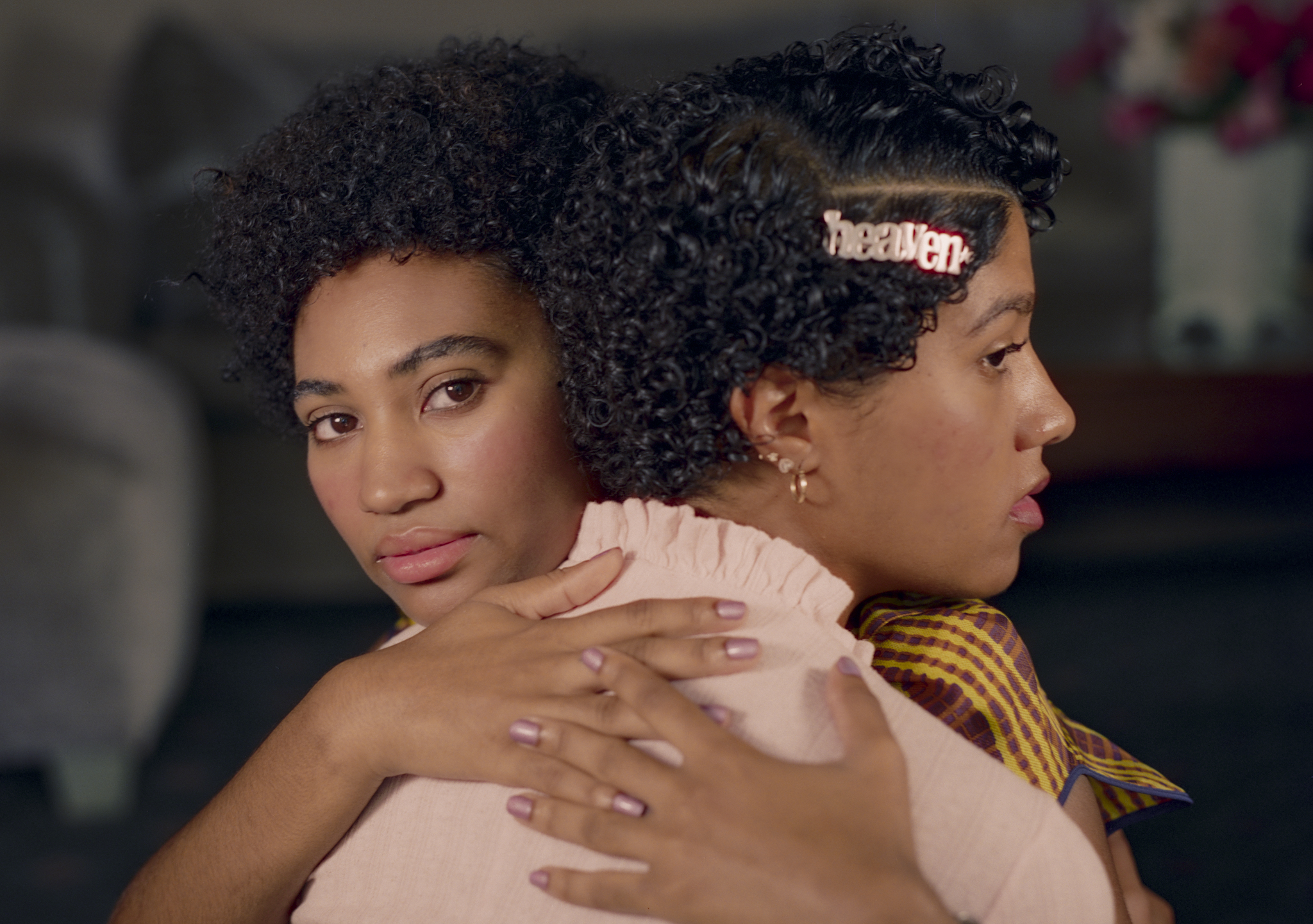 Lastly, some of your pets make an appearance in the zine. Please talk us through your beautiful menagerie!
I'm glad you noticed the creatures throughout! Pets, more specifically exotic pets, are definitely a special interest of mine both in photography and as an owner. I'm casually working on an ongoing personal project which is a photo series of exotic pets and their owners. I envision that being a longer term project and more documentary-based, though I do love incorporating animals in my fashion photography as well. I particularly enjoy the process of meeting owners and their exotics, especially those that anthropomorphise their pets onto their own personality — those cases tend to be accompanied with a compelling visual coupling of the pet and their owner.
While studying in college, I wanted a good apartment pet so my sister and I decided on rats; our mother used to take test rats from her undergraduate psychology labs and keep them as pets, so owning them at a similar stage in my life felt like a way to emulate a memory of my mother that I heavily sentimentalised. Incorporating my rats into the zine felt natural considering Marc Jacobs' longtime use of rat iconography. He actually had a brief menswear line called Stinky Rat in the early 00s; a shirt from that line was recreated for this Heaven collection that I subsequently wore in those pictures with my rats.
In total, I've owned six female rats however I also recently acquired an albino leopard gecko. She has pink-translucent skin with red eyes and her name is Arwen. Hopefully she will make an appearance in some photographic work soon 🙂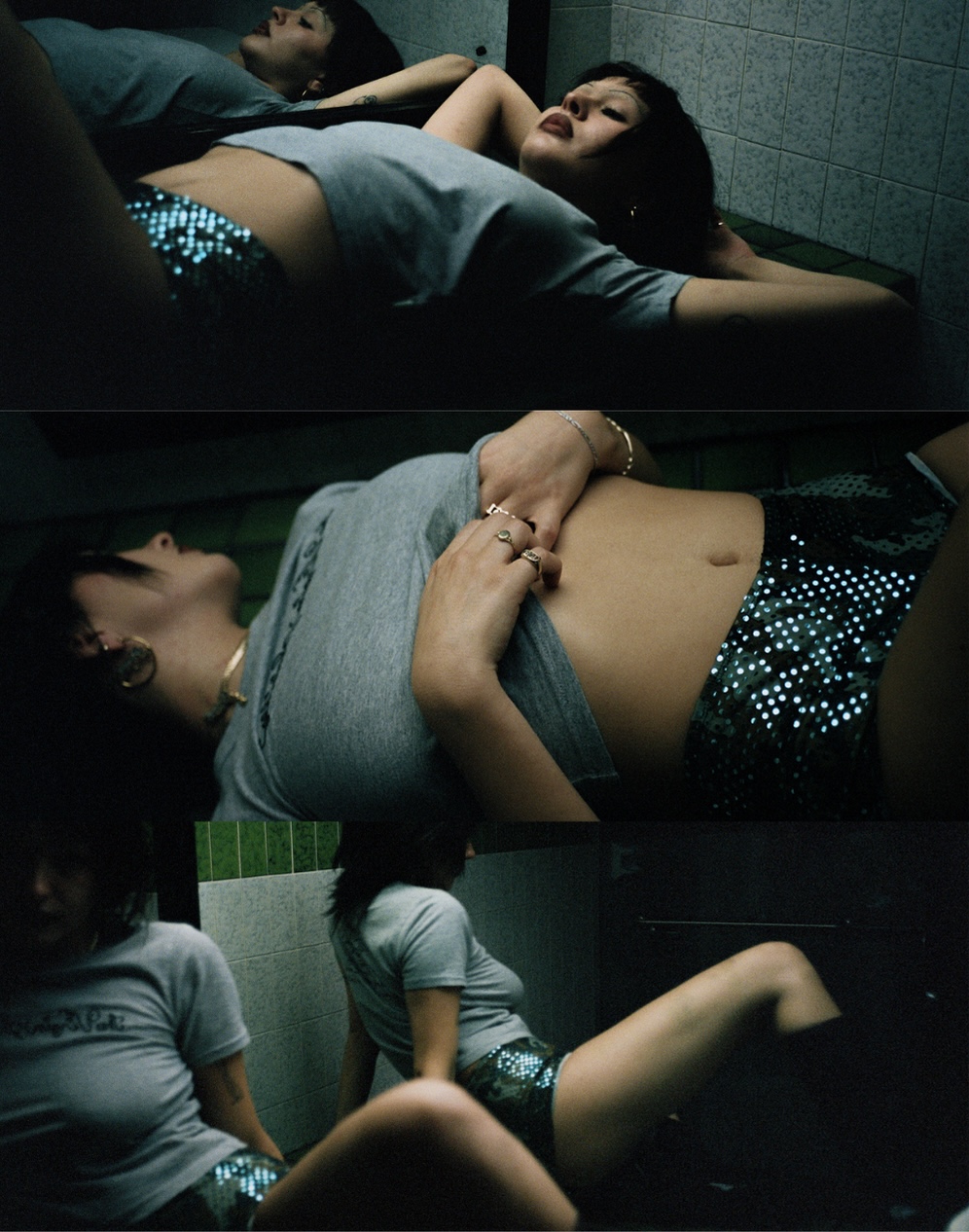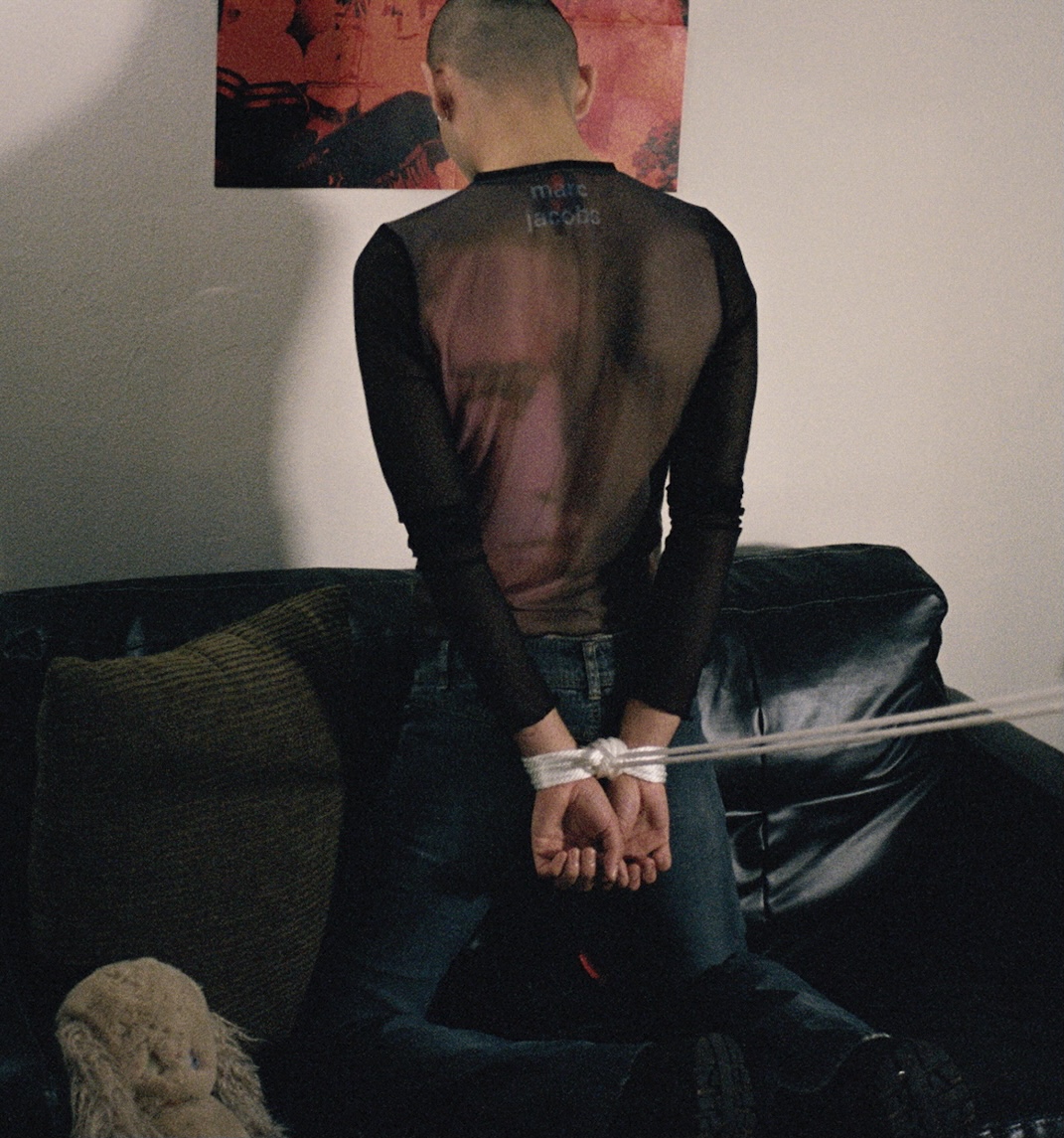 The limited edition Heaven zine is available right here, right now. Follow i-D on Instagram and TikTok for more fashion.